P-51 Mustang "By Request"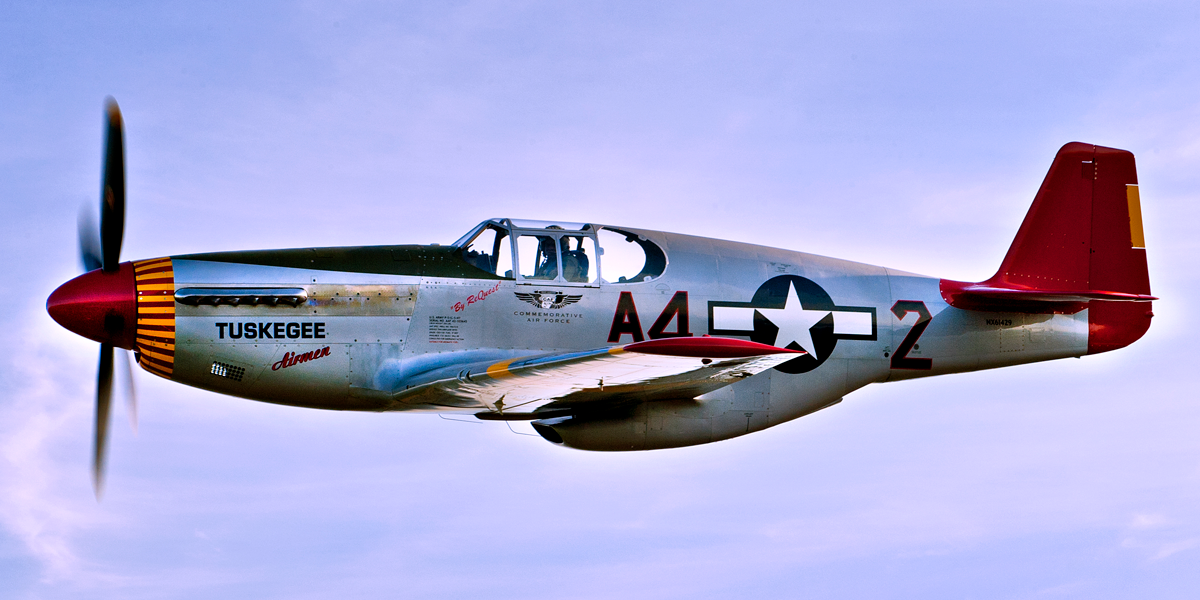 The Tuskegee Airman flew a variety of planes during the war, however, the most famous Tuskegee Airmen, from the 332nd Fighter Group, are most well-known for flying the redtail P-51 Mustang. This distinct tail color not only helped other groups tell each other apart, but it also helped the bomber crews tell which group was escorting them.
Performing at the Air Show is the CAF Red Tail Squadron's P-51C Mustang "By Request." This P-51 is a completely restored operational fighter aircraft from the WWII era. This specific P-51 remained in the United States during the war as a trainer and was declared a surplus after the war. It was on display at Montana State University for 40 years before the CAF obtained the aircraft in the 1980s. It was restored to flying conditions in 2001.
Now "By Request" travels the country flying in air shows to honor, educate and remind everyone about the determination of the Tuskegee Airman to overcome obstacles to serve their county during WWII.
Follow Our Social Channels