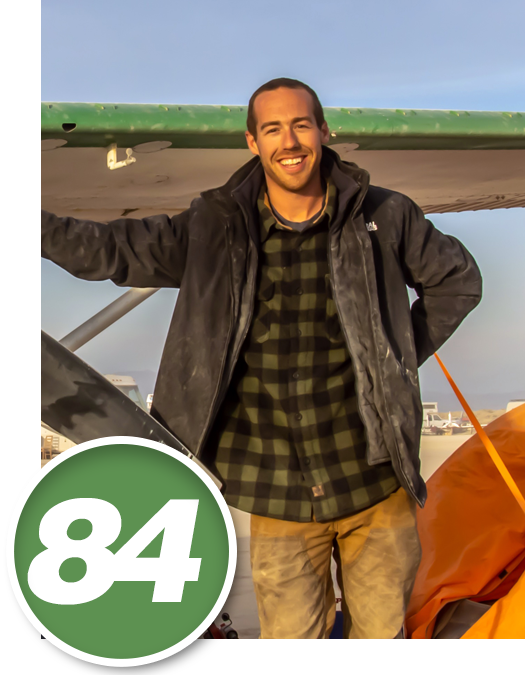 Aircraft Type: Cessna 182
Aaron comes from a long line of land-based humans and is the first of his name to explore the skies.
Circa 2019, while fumbling around YouTube, he discovered the backcountry aviation scene. Watching the likes of Trent Palmer, Steve Henry, Mike Patey, and Kevin Quinn beating up the backcountry ignited a spark that led to a private pilot's license in December 2020. He purchased a Cessna 182 in January 2021, and competed in his first STOL competition a month later. Since then, he has traveled the country competing in both STOL Drag and conventional STOL.
At the prime age of 29, Aaron is just getting started with his aviation ambitions and loving every minute of it. He has about 700-hours as a commercial, multiengine, instrument rated fixed-wing pilot and is working on his commercial helicopter license.
Central Washington is home, where he leads an asphalt construction company and develops property. Current projects include turning a farm field into an airpark and constructing a FBO at his local airport, KELN.
Instagram: @aaron_greear
Follow Our Social Channels