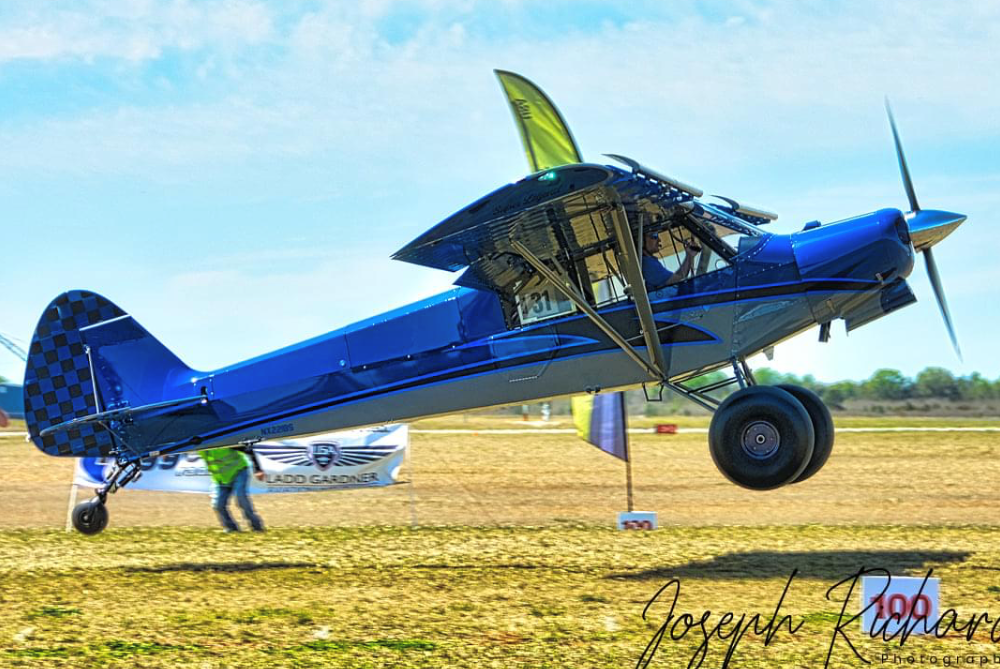 Aircraft Type: American Legend AL18 MOAC Cub
Brian Steck has had a love for aviation since childhood. He has flown a variety of different aircraft as his business and mission have changed. Over the years Brian has flown a 1975 Cessna 172M, Cirrus SR22, Barron 58, Malibu Mirrage, and Jetprop.
In 2019, Brian decided to go back to stick and rudder flying in order to take more time to enjoy the view of the landscape with his wife. On October 27, 2019, he started building his American Legend AL18 Super Cub (MOAC) in Sulphur Springs, Texas. Seven months later, on March 18, 2020, Brian took the aircraft out for its first flight. That same day, with the help of John Wisdom, he earned his tailwheel endorsement.
Brian's first STOL competition was at Sodbuster in August 2021. He quickly followed that with ArkanSTOL on September 30, 2021, and then the Reno Air Races in 2022. Brian loves flying with the awesome group of pilots and friends
Follow Our Social Channels