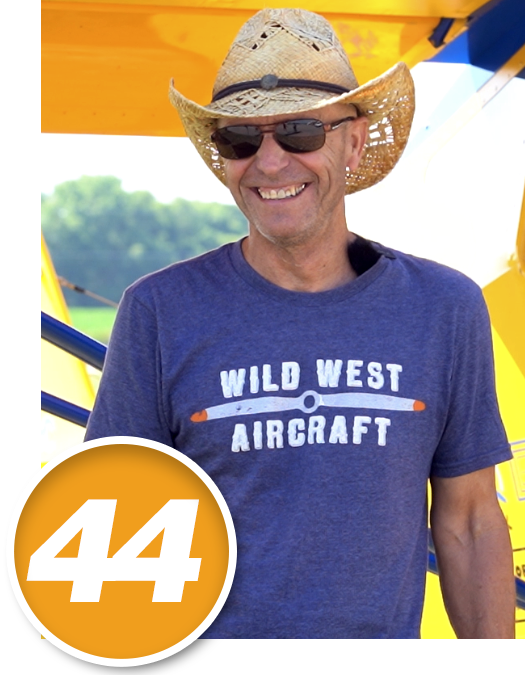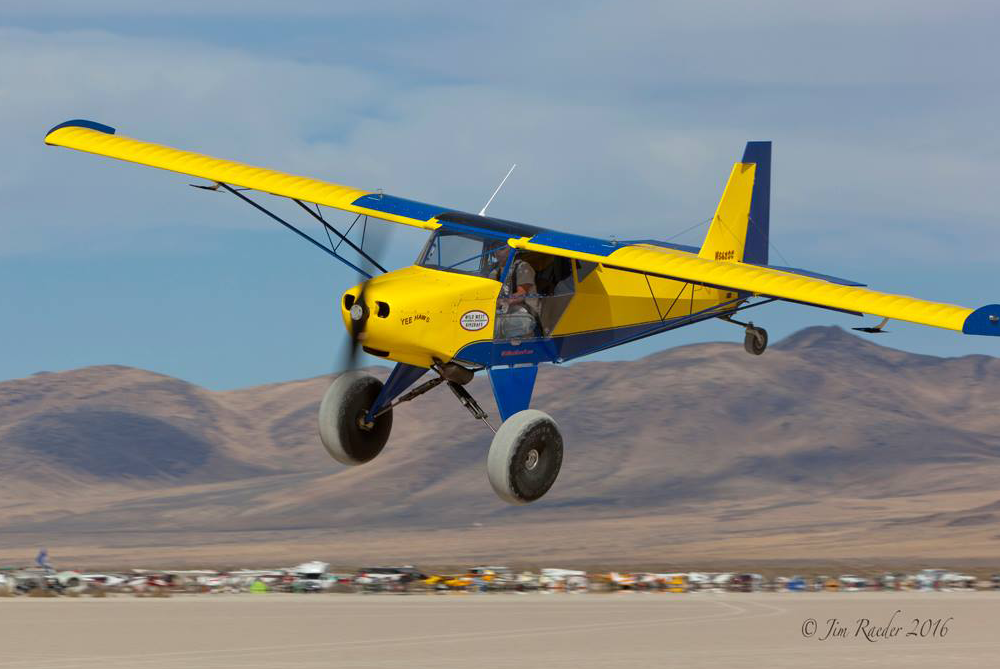 Aircraft Type: Highlander (highly modified with Yamaha Epex Motor)
Steve Henry has been flying and competing and in his Wild West Aircraft/Just Aircraft Highlanders for many years. He started flying Highlanders in 2005, where he made history when he filmed the Dead Stick Takeoff in his first Highlander (This video is still viewable on his YouTube Channel "Steve Henry" along with his many other backcountry adventure and competition videos).
Competing in his every day airplane- his Highlander has graced the cover of many aviation publications, countless articles, and several viral videos making his yellow airplane #44 dubbed "Yee-Haw" one of the most recognizable backcountry aircraft in the world. Steve is a dealer for these planes and has years of research and testing.
His enthusiasm and dedication supports and advances aviation, as well as up and coming pilots. Easily approachable, Steve would love to answer any questions you may have about his plane so don't hesitate to stop by and say hi! Maybe you'll be the next one to fly one of these dream machines.
Race Results
2020       1st Place        1st Overall       ArkanSTOL Inaugural at Bird's Adventure Center, Arkansas
2020       1st Place        1st Overall       Central Florida Classic - Husky National STOL Series
2020       1st Place        1st Overall       Lonestar Husky National STOL 2019 Series - Texas 
2021       1st Place        1st Overall       Yuma STOL Competition
2021       1st Place        1st Overall       Sun-N-Fun STOL Competition
2021       1st Place        1st Overall       May Day STOL Drag - Nebraska (Gold Class)
2021       1st Place        1st Overall       Swamp STOL Husky National Series - Louisiana
2021       1st Place        1st Overall       Oshkosh, EAA AirVenture STOL Demo
2021       1st Place        1st Overall       Sodbusters Husky National STOL Series - Minnesota
2021       2nd Place       Gold Class       Reno Air Races - STOL Drag Nationals
2021       2nd Place       Gold Class       STOL Drag High Sierra Fly-In
2021       1st Place        1st Overall       Lonestar Husky National STOL - Texas 
2022       1st Place        1st Overall       Copperstate STOL Drag - Buckeye, Arizona
2022       1st Place        1st Overall       Outlaw Husky National STOL - Yuma, Arizona
2022       1st Place        1st Overall       Swamp STOL Husky National Series - Louisiana
2022       1st Place        1st Overall       Sun-N-Fun STOL Competition
2022       Fast Time                                May Day STOL Drag - Nebraska CANCELLED
2022       1st Place        1st Overall       SoCal Husky National STOL - Tehachapi, CA
2022       1st Place        1st Overall       Oshkosh, EAA AirVenture STOL Demo
2022       1st Place        1st Overall       Independence, Oregon STOL Competition 
2022       National Champion Reno National Championship Air Races - STOL Drag Class
2016       World Champion - STOL Drag High Sierra Fly-In
2022       World Champion - STOL Drag High Sierra Fly-In
2022       National Champion - Husky National STOL Series
2018     Winner of the 2018 EAA AirVenture Charles Lindbergh Reserve Grand Champion Light Sport Plane Award "Yee Haw 6"
2019     Winner of the 2019 EAA AirVenture Charles Lindbergh Reserve Grand Champion Light Sport Plane Award "Yee Haw 7"
Follow Our Social Channels