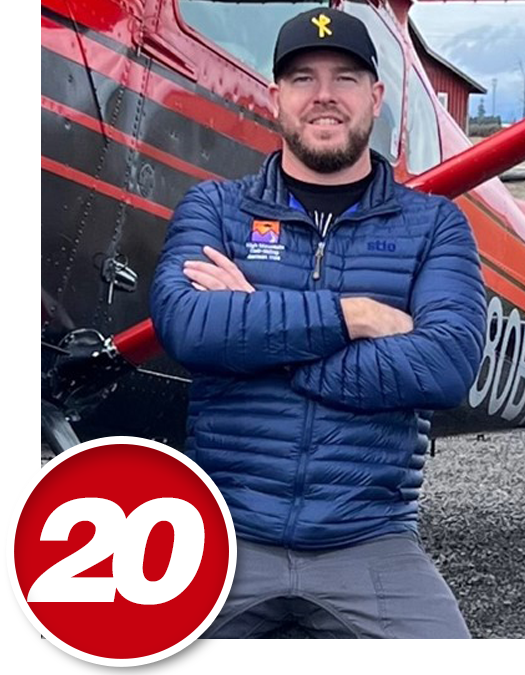 Aircraft Type: Super STOL
Aircraft Name: The Red Wagon
Ty is from NW Oregon, and has been flying since 2006.  He is a career pilot, starting in helicopters and adding his fixed wing ratings throughout his training.  He's flown professionally in 8 countries and 4 continents which includes Antarctica.  Ty bought this Cessna 180 in 2021, and has flown it with his family regularly since.
He got his initial tail wheel sign off in a Piper Super Cub, which he flew almost daily for two years.  When the owner of that airplane decided to sell it, Ty went in search of his "Red Wagon".  It's true, boys don't ever get rid of there toys!
Ty works for Precision, LLC in Oregon, where he flies 4 different types of helicopters and a Pilatus PC-12 on various mission across the world.
Follow Our Social Channels