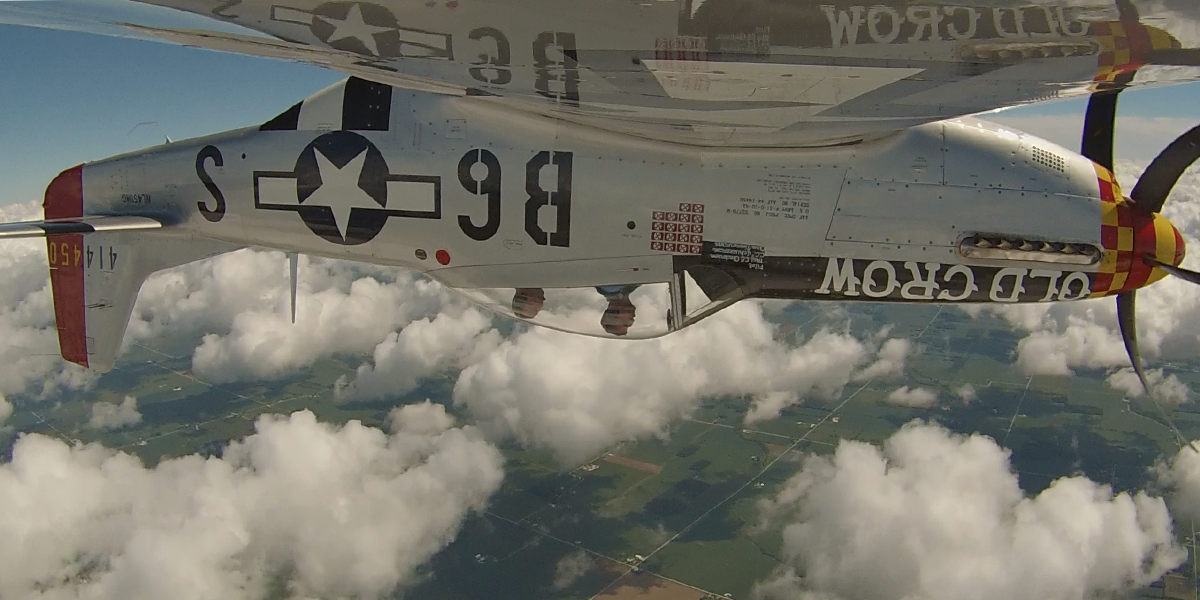 The P-51 Mustang is one of the iconic aircraft from WWII.
In 1993, this P-51D Mustang was bought by Jack Roush, who spent the next 10 months restoring it to pristine condition. It was painted in honor of the original P-51B Mustang named "Old Crow" that was flown by Capt. Clarence E. 'Bud' Anderson in 1944 with the 357th Fighter Group.
Roush sold "Old Crow" to Scotts CEO Jim Hagedorn in 2006, who now takes "Old Crow" to different air shows each year to help honor the legacy of the Mustangs and their pilots.
Old Crow will be flown in our show by Ray Fowler.
Follow Our Social Channels