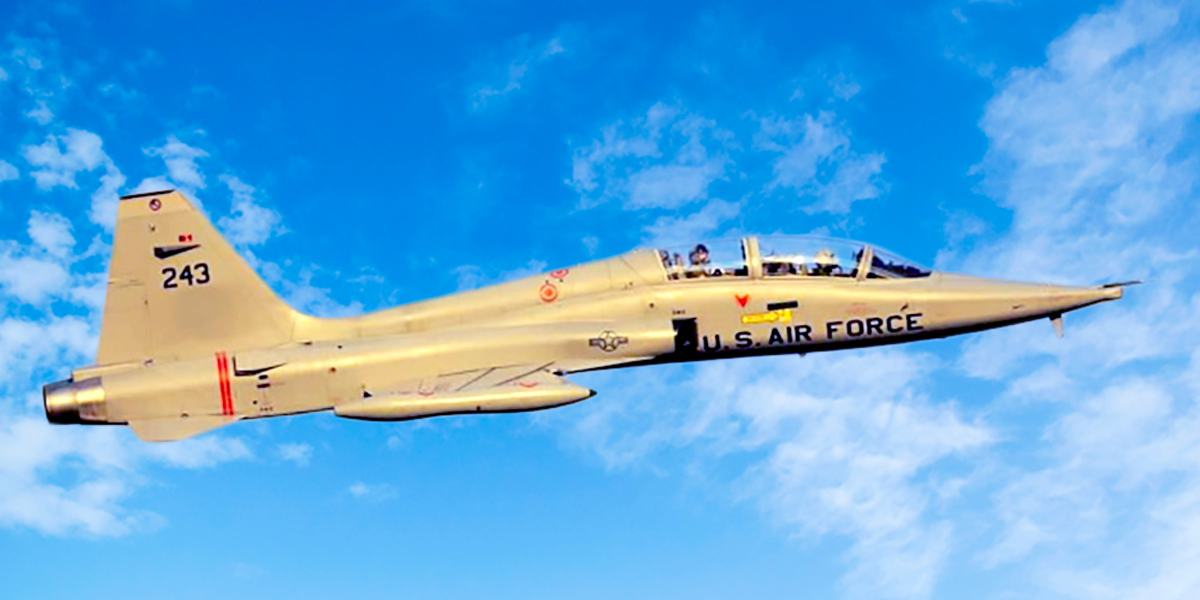 The F-5 Tiger will perform flyovers each day and appear on ground display at the Columbus Air Show Presented by Scotts.
One of the most enduring military aircraft designs ever introduced, Northrop Grumman Corporation's F-5 tactical fighter series continues to serve four decades later. The F-5's initial flight was July 31, 1963, at Edwards Air Force Base, Calif.
The F-5 is an agile, highly maneuverable, reliable supersonic fighter, combining advanced aerodynamic design, engine performance and low operating costs. More than 2,600 were built by Northrop Grumman and under co-production and licensing agreements with Canada, the Republic of China, the Republic of Korea, Spain and Switzerland.
Approximately two-thirds of the original production F-5's remain operational in 26 countries, including the United States. The U.S. Navy operates the F-5 in its adversary squadrons to simulate enemy aircraft in aerial combat training exercises. The U.S. Air Force used the F-5 in a similar training role.
Since two-thirds of F-5 user countries also operate F-16s, F/A-18s, F-15s or Mirage aircraft, the F-5's role has shifted from a prime fighter to a lead-in trainer.
Follow Our Social Channels