Ohio Air National Guard KC-135 Stratotanker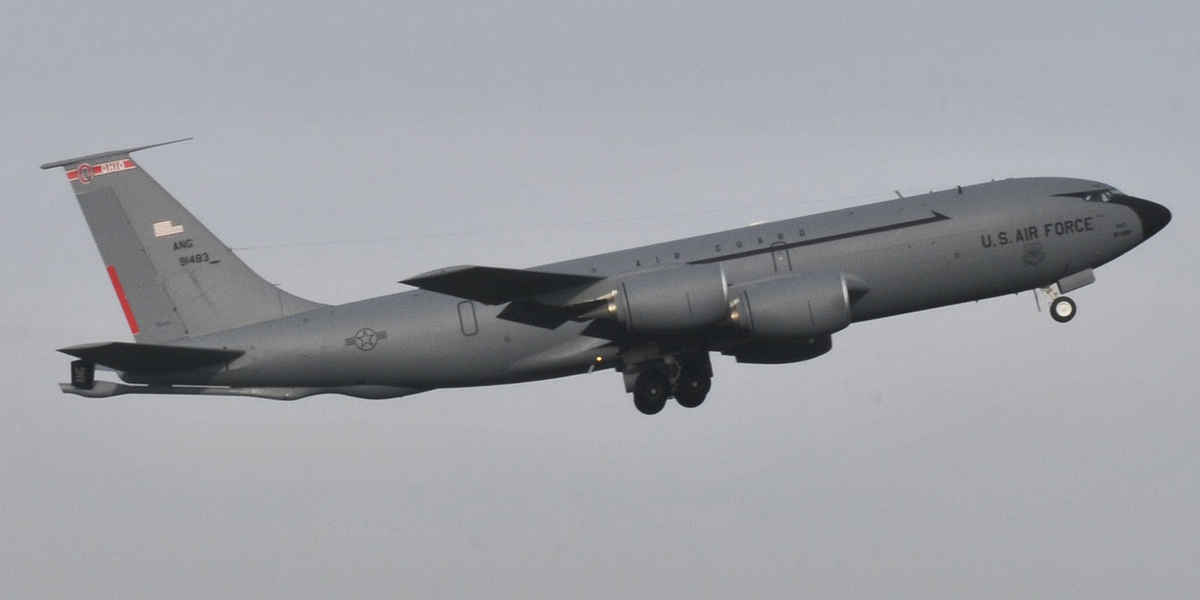 The KC-135 Stratotanker provides the core aerial refueling capability for the United States Air Force and has excelled in this role for more than 60 years. This unique asset enhances the Air Force's capability to accomplish its primary mission of global reach. It also provides aerial refueling support to Air Force, Navy, Marine Corps and allied nation aircraft.
The KC-135 is also capable of transporting litter and ambulatory patients using patient support pallets during aeromedical evacuations. Through the years, the KC-135 has been altered to do other jobs ranging from flying command post missions to reconnaissance.
KC-135 GENERAL CHARACTERISTICS
Primary Function: Aerial refueling and airlift
Prime Contractor: The Boeing Company
Power Plant: CFM International CFM-56 turbofan engines
Thrust: 21,634 pounds each engine
Wingspan: 130 feet, 10 inches (39.88 meters)
Length: 136 feet, 3 inches (41.53 meters)
Height: 41 feet, 8 inches (12.7 meters)
Speed: 530 miles per hour at 30,000 feet (9,144 meters)
Ceiling: 50,000 feet (15,240 meters)
Range: 1,500 miles (2,419 kilometers) with 150,000 pounds (68,039 kilograms) of transfer fuel; ferry mission, up to 11,015 miles (17,766 kilometers)
Maximum Takeoff Weight: 322,500 pounds (146,285 kilograms)
Maximum Transfer Fuel Load: 200,000 pounds (90,719 kilograms)
Maximum Cargo Capability: 83,000 pounds (37,648 kilograms), 37 passengers
Follow Our Social Channels