Ohio Air National Guard KC-135 Stratotanker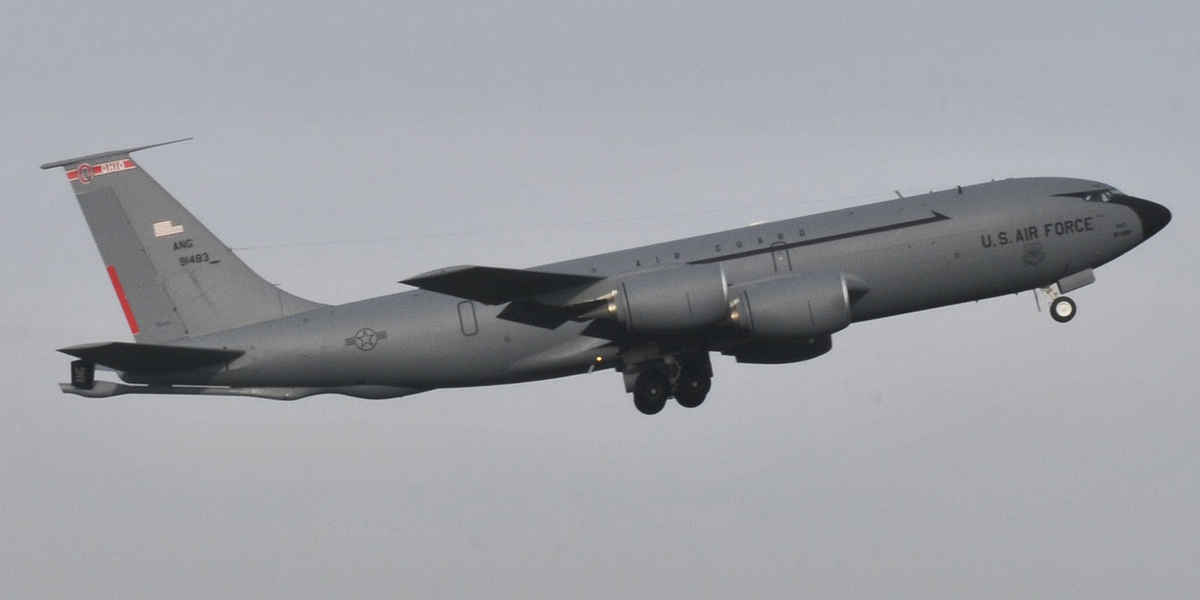 Flying the KC-135 Stratotanker at the show are the air show is our Hometown Heros, the Ohio Air National Guard's 121st Air Refueling Wing!
Operating out of Rickenbacker Air National Guard Base, the 121st Air Refueling Wing maintains a fleet of KC-135s, which they have been operating since 1992. They play an important role in helping to support all branches of the military and even allied nations with their aerial refueling capabilities.
The 121st Air Refueling Wing strives to deliver combat-ready Airman, unwavering nuclear deterrence, and first response to the security and defense of the state and nation.
Learn more below about the KC-135!
KC-135 GENERAL CHARACTERISTICS
Primary Function: Aerial refueling and airlift
Prime Contractor: The Boeing Company
Power Plant: CFM International CFM-56 turbofan engines
Thrust: 21,634 pounds each engine
Wingspan: 130 feet, 10 inches (39.88 meters)
Length: 136 feet, 3 inches (41.53 meters)
Height: 41 feet, 8 inches (12.7 meters)
Speed: 530 miles per hour at 30,000 feet (9,144 meters)
Ceiling: 50,000 feet (15,240 meters)
Range: 1,500 miles (2,419 kilometers) with 150,000 pounds (68,039 kilograms) of transfer fuel; ferry mission, up to 11,015 miles (17,766 kilometers)
Maximum Takeoff Weight: 322,500 pounds (146,285 kilograms)
Maximum Transfer Fuel Load: 200,000 pounds (90,719 kilograms)
Maximum Cargo Capability: 83,000 pounds (37,648 kilograms), 37 passengers
Follow Our Social Channels